October 9th, 2017, at 6:30 PM
Magic Monday
The Magic Monday performance of magic, conjuring, & prestidigitation features exceptional local magicians from the Northwest region. The performances are offered at no charge, and open to the public.
Pre-show close-up performances begin at 6:30, and the parlor show begins at 7:00pm.

Third Place Books (Ravenna)
6504 20th Ave. NE
Seattle, WA.
---
October 12th, 2017, at 7:00 PM
NW Ring of Fire Meeting
Join us for an evening of sharing and magical brotherhood.
Richmond Beach Library
19601 21st. Ave. NW.
Shoreline, WA 98177
OCTOBER THEMES: Prep for Holidays -OR- Short "Betweeners"
---
October 14th, 2017, at 7:30 PM That's Impossible, Presents...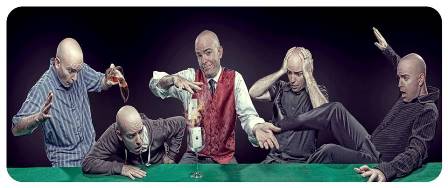 Hosted by Tim Flynn.
Featuring Special Guests: Rick Anderson and Dorian Rhodell
Doors open at 7:30.
Table magic from 8pm to 9pm.
Stand up show begins at 9pm and closes at 10:30pm.

Delancey's On 3rd
810 South 3rd Street
Renton, WA 98057
Only $15.00
Tickets available at the door.

---
Friday, November 10th, 2017 at 7:00 PM
Bizzaro Lecture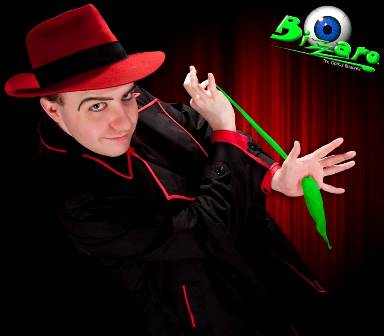 ...
Bizzaro has performed from coast to coast and appeared on FOX, NBC, America's got Talent, and the Travel Channel's Extreme Conventions. He is a regular performer at the famed Magic Castle in Hollywood, CA.
From lighting himself on fire to getting attacked by snack chips, a Bizzaro show is as different as it sounds. Using various types of music as a frame, he creates a unique picture with visual comedy and off the wall illusions that combine a neo-vaudeville style with silent movie antics.
He also creates original magic that is sold across the world. His creations have even been seen on TV shows such as Ellen, The Late, Late Show and Wizard Wars on Syfy. He specializes in fabricating magic for other entertainers, including David Copperfield and Gallagher.
He has toured around the US and through Europe teaching his unique magic creations and thoughts on character and creativity. The magic he teaches uses such props as straws, money, combs, sharpie markers, soda cans and other strange objects.
Come See why Jeff McBride Calls Bizzaro "One of the truly original creators and performers of our time".

Phinney Center (Blue Building) in Room 6
6532 Phinney Ave. N.
Seattle, WA 98103

NW Ring of Fire Members: $25
General Admission: $30

---
...
Be sure to check out The Can-Am Conjuring Lecture Series page for our 2017 line-up!
Click here for the 2017 Seattle lecture schedule