February 8th, 2018, at 7:00 PM
NW Ring of Fire Meeting
Join us for an evening of sharing and magical brotherhood.
Kenmore Public Library
6531 NE 181st Street
Kenmore, WA 98028

FEBRUARY THEME: "Culture" – Perform or discuss something by a creator from another part of the world.
---
February 10th, 2018, at 7:30 PM That's Impossible, Presents...
Hosted by Tim Flynn.
Featuring Special Guest: TBD
Doors open at 7:30.
Table magic from 8pm to 9pm.
Stand up show begins at 9pm and closes at 10:30pm.

Delancey's On 3rd
810 South 3rd Street
Renton, WA 98057
Only $15.00
Tickets available at the door.

---
February 12th, 2018, at 6:30 PM
Magic Monday
The Magic Monday performance of magic, conjuring, & prestidigitation features exceptional local magicians from the Northwest region. The performances are offered at no charge, and open to the public.
Pre-show close-up performances begin at 6:30, and the parlor show begins at 7:00pm.

Third Place Books (Ravenna)
6504 20th Ave. NE
Seattle, WA.

---
March 3rd, 2018, at 2:00 PM Eric Jones Lecture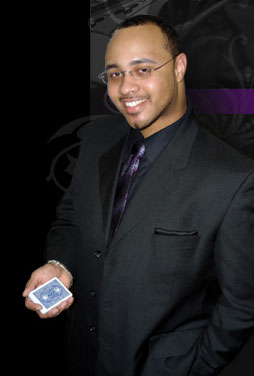 Shawn O'Donnell's (lower level)
122 128th St. SE
Everett, WA 98208

NWRF Members: $25
General Admission: $30

---
...
Be sure to check out The Can-Am Conjuring Lecture Series page for our 2018 line-up!
Click here for the 2018 Seattle lecture schedule